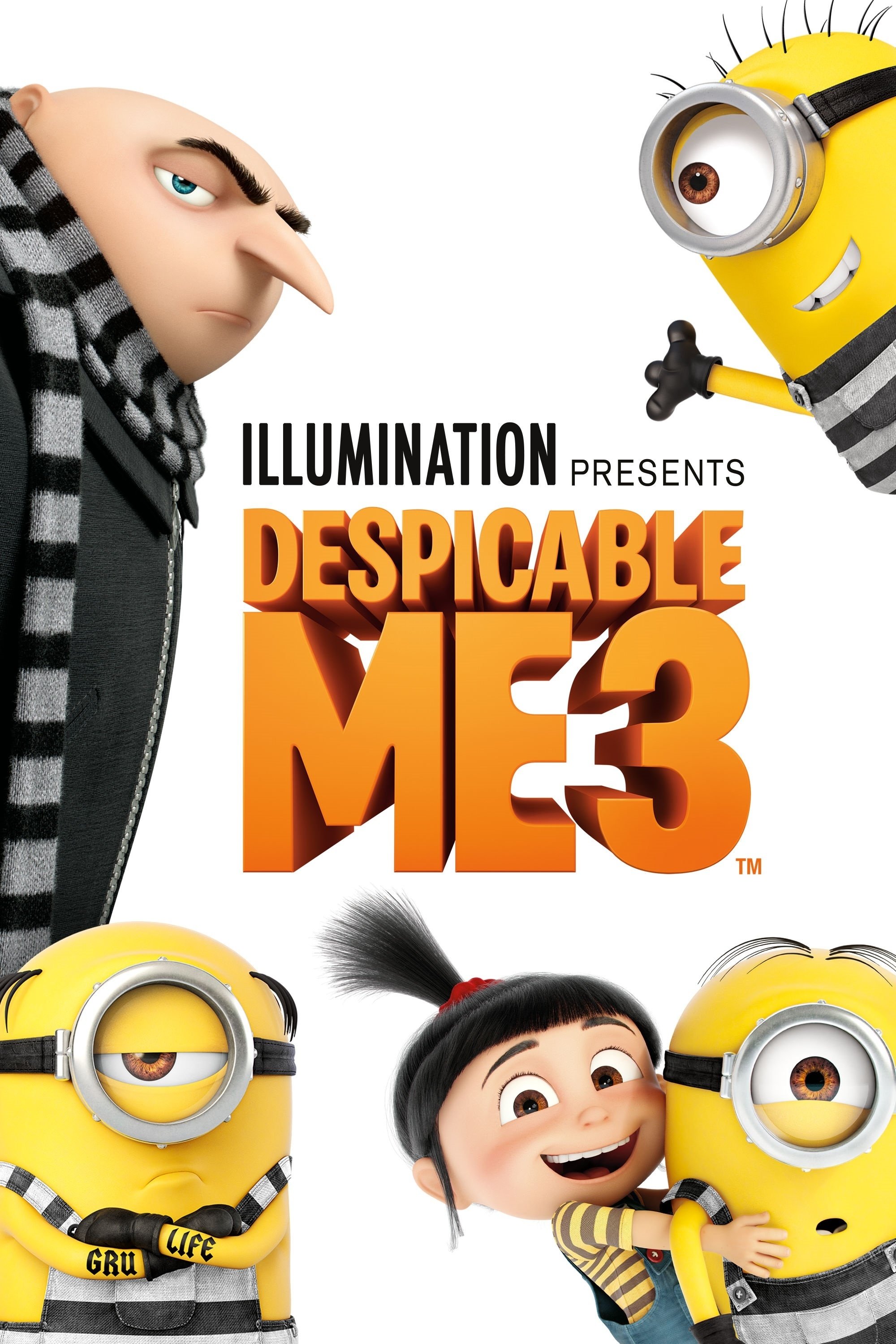 2017  PG  Animation/Adventure/action   1 hr 29 min
Stars: Steve Carell, Kristen Wiig, Trey Parker, Miranda Cosgrove, Pierre Coffin
Gru gets fired from the AVL (Anti-Villain League) for losing against former child star Balthazar Bratt who steals a giant rose-colored diamond for which you will have to watch as that's a bit of a spoiler.
Gru finds himself in an identity crisis. He doesn't want to do Villainy anymore as he promised the girls and therefore loses his minions when they quit; so what is a spy too do? Go on vacation when he is invited to meet his long lost twin who wants to be shown the tricks of the trade. Gru's help rubs off a bit meanwhile the minions end up in jail.
Child star Bathalzar is a grown bitter man still dressing as his 1980s on-screen persona. Obsessed with his character and rewatching all his old episodes he concocts his plan to rule the world.
I don't know why but I have a feeling of Deja Vu that Gru already met his brother in the 2nd movie and that we saw Bratt before as well. Not sure and for some reason, I could find my reviews of the previous 2 movies.
I liked the opening that was fun but I LOVED the part with the Low Rider even better. I wasn't expecting that to happen although I wanted it to!
Gru and his brother Dru look like the Mad Magazine Spy vs Spy characters with their Black vs White wardrobes.
It was ok but I think the first one was better and I can't really remember the 2nd aside from swearing that the antagonist and brother were already in it.
Oh Gods… that child has got a set of lungs! I think its cute she thinks she's going to find herself a unicorn. Great job writers & animators for ruining many toddler's innocence who may have believed in them.
C-