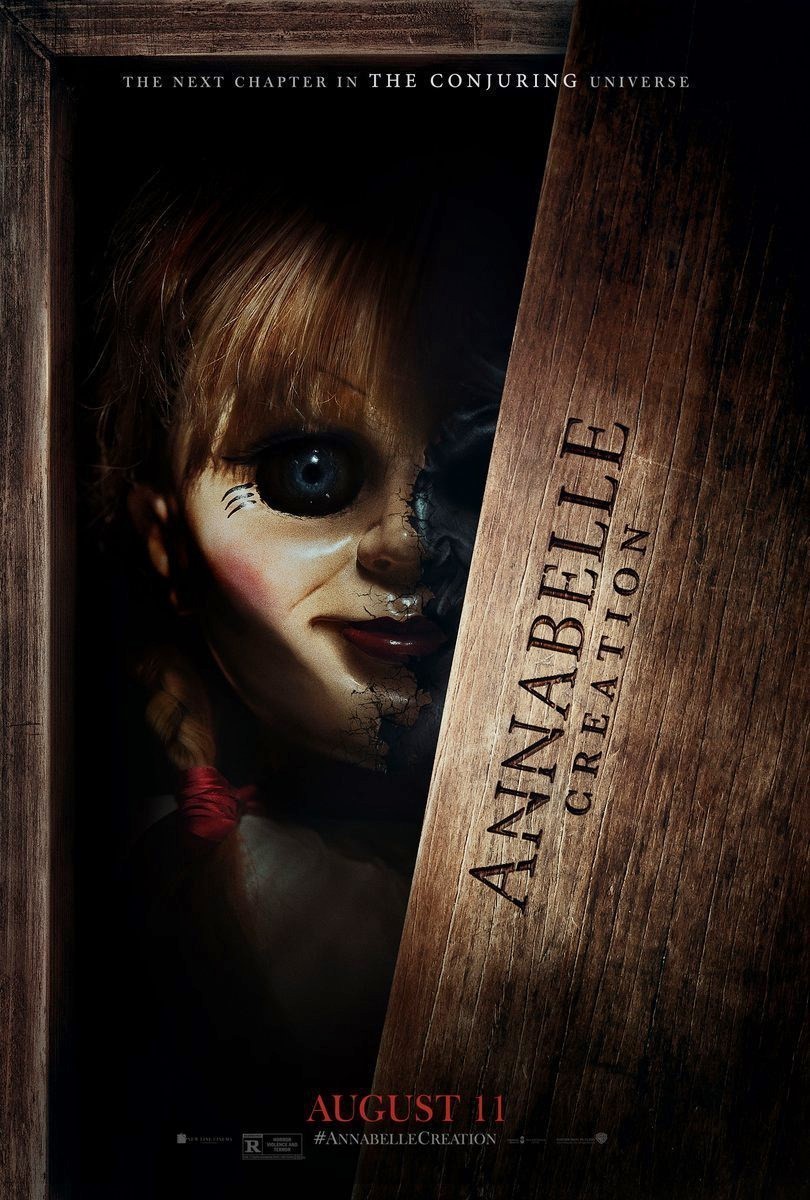 2017   R  1:50
after a dollmaker and his wife loses their daughter, they take in a group of girls and a nun after their orphanage closes down.
I'm sure we all have thought up our own version of how Annabelle may have been created. I've had a few different theories (though I don't remember if I ever really read any full history about the real doll) One of my ways of how Annabelle came to be (as far as the movie) I thought maybe it would have started with the dollmaker or a tragedy some way involving him. Maybe so much as creating the doll to be evil.
Basically, Annabelle got her name from her original owner, the Mullin's daughter, whose father created her.
We do know however this really is not and never was Annabelle that inhabited the doll from the first movie, so the demon inhabiting the doll has been playing this 'game' in various ways.
There are a few jumps from a suspenseful build maybe a creepy or eerie feeling. I thought the creation of Annabelle could have been meatier for the movie than this, then again I'm not sure about the real Annabelle doll's 'creation' aside from being a  Raggedy Ann doll….
C
Order the movie here Amazon video, Blu-ray or dvd