2017  PG13  2:21  Adventure  Based on true events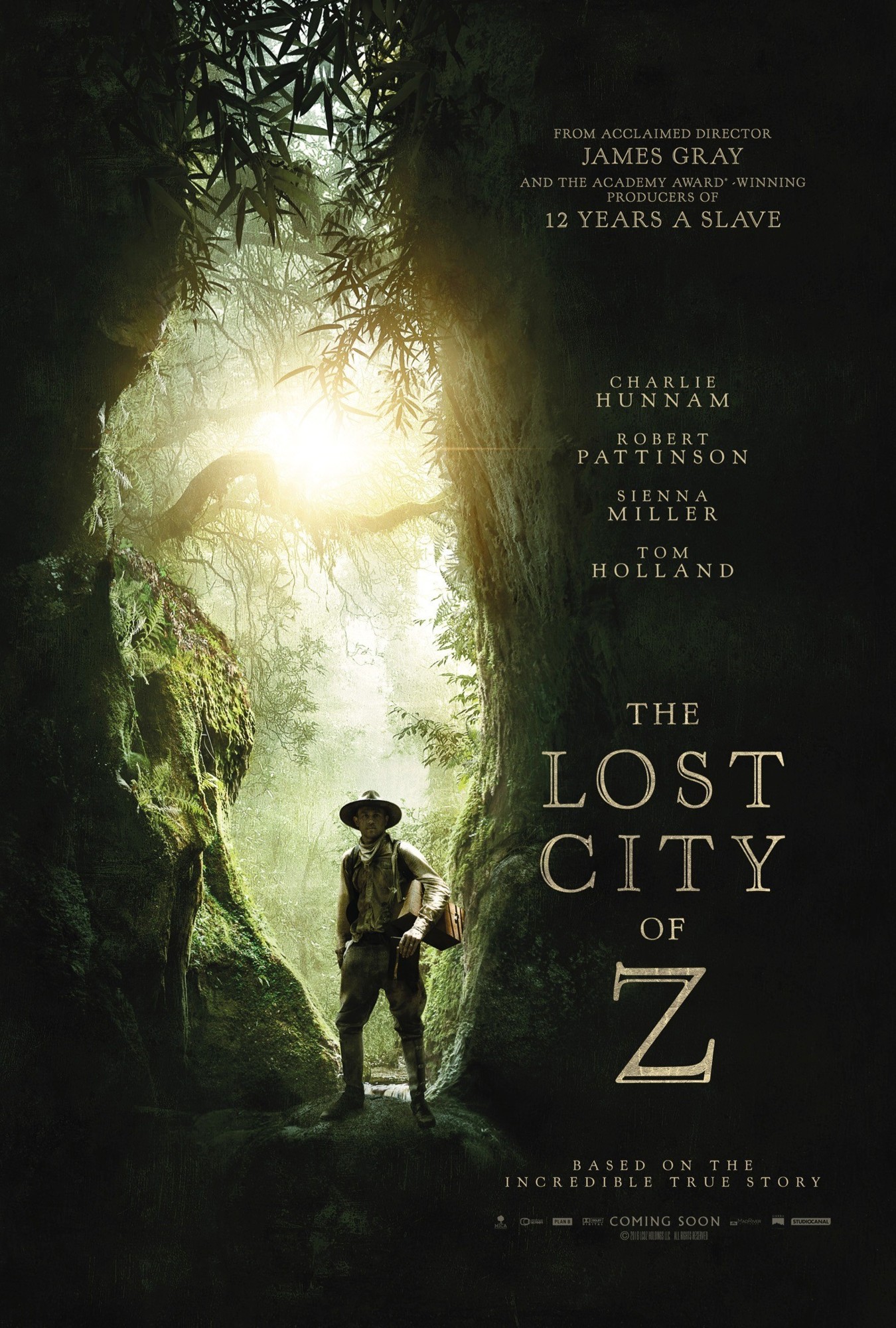 From Amazon Studios
Charlie Hunnam, Robert Pattison, Tom Holland, Siena Miller
Based on a novel, that's based on the true story of British Explorer Percy Fawcett (an Indiana Jones type)
who at the dawn of the 20th-century journeys to the Amazon and discovers a previously unknown advanced civilization that once inhabited the region.
He returns again and again to prove his case (as the scientific community sees indigenous populations as savages) which culminates in his mysterious disappearance in 1925.
Right now I'm trying not to have a laugh at the mustache on Charlie's faces in the beginning of the movie.
Oh, man, I forgot Robert Pattison is in this; but he's almost unidentifiable, which is probably why.
Through the treacherous Amazonian jungles and piranha-infested waters, The Lost City of Z is not just a period drama and adventure but a journey. Not only are the characters on this mental and physical journey, but you as well may even feel it yourself.
Percy is an undecorated soldier whose father seems to have disgraced the family name by drink and gambling. He is sent along on an expedition away from his wife and young son for what will be 3-7 years.
He wants to go back again as he has only scratched the surface. It was like baby steps, the first trip is to get the lay of the land, then you see what one is in for and now more familiar with and see what you missed the first time when you go a second time, and getting further into the land. The 3rd and 4th times but this is when you may likely run into trouble as the previous times you got back safe so you feel a comfort of sorts, and maybe even indestructible.
Meanwhile, life goes on while you are away. Your wife is older, you have missed all the important moments in your sons' lives and may even resent that you were not there for them.
Read the book BY Percy Fawcett
or Watch the movie
Or just as Amazon video or a disc for your video library