2020 R 2;18 Netflix Crime/Drama/Thriller
Bill Skarsgard , Tom Holland, Sebastian Stan, Jason Clarke,Robert Pattinson
Sinister characters converge around a young man devoted to protecting those he loves in a postwar backwoods town teeming with corruption and brutality. (-Imdb summary)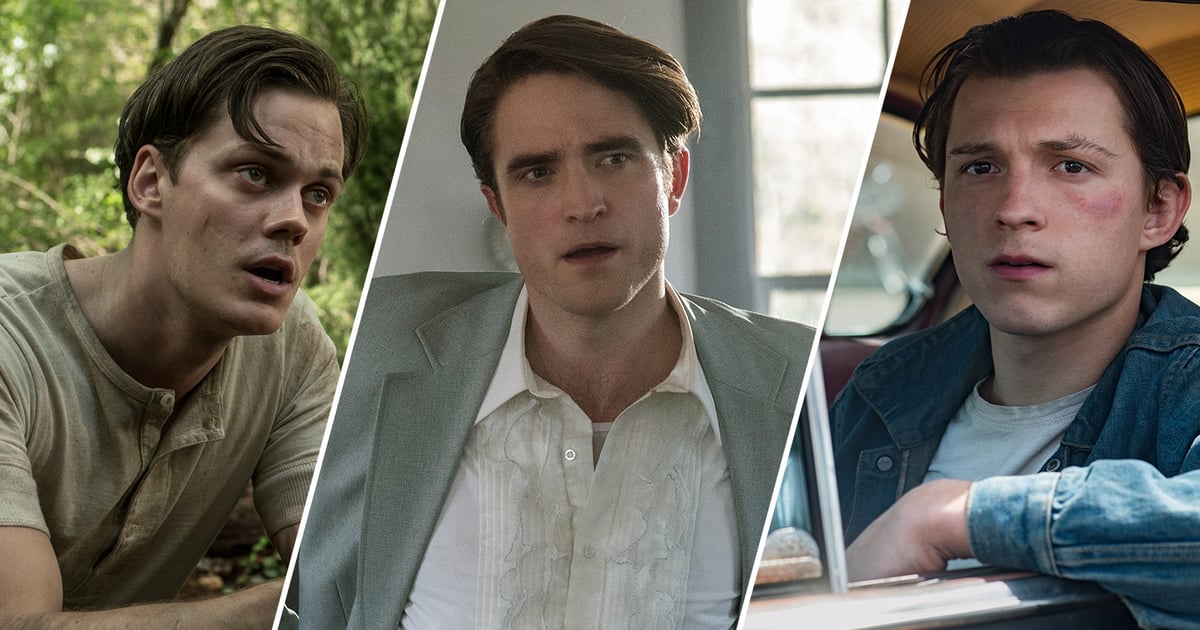 Set in rural southern Ohio and West Virginia, The Devil All the Time follows a cast of compelling and bizarre characters from the end of World War II to the 1960s. There's Willard Russell, tormented veteran of the carnage in the South Pacific, who can't save his beautiful wife, Charlotte, from an agonizing death by cancer no matter how much sacrificial blood he pours on his "prayer log." There's Carl and Sandy Henderson, a husband-and-wife team of serial killers, who troll America's highways searching for suitable models to photograph and exterminate. There's the spider-handling preacher Roy and his crippled virtuoso-guitar-playing sidekick, Theodore, running from the law. And caught in the middle of all this is Arvin Eugene Russell, Willard and Charlotte's orphaned son, who grows up to be a good but also violent man in his own right.
While its noted as a thriller… there is nothing thrilling about it. I quickly lost interest.
Dear Insomniacs I believe this was made so you could fall asleep. It's a little over 2 hours of boredom. And for those who still DON'T fall asleep, it will likely get you moving to exercise, clean or work on some project, that will help you too.
Don't watch if you still have to self isolate… its isolating enough to watch it. so keep away on that note alone and Same if you are not a religious person… too religious.
'The Devil All The Time' Has All the Star Power, Not Enough Shine
By Anna Campion on Sep 21, 2020 03:04 pm
It is rare that I am pleasantly surprised by a movie, especially a Netflix movie. Especially a Netflix movie that so far, has been deemed mediocre by critics and fans alike. Especially an allegedly unimpressive…