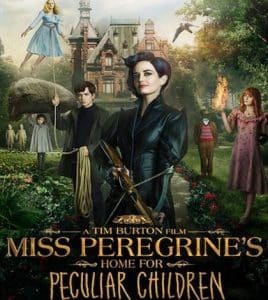 2016  PG-13  2:07  Eva Green Samuel L. Jackson        Tim Burton
Jacob Portman arrives to his grandfather's to find the house looks to be broken into. Frankly it looks more like something broke out as the glass is outside not inside the house.  He finds his gramps  who tells him  to "go to the island"
Curiosity to find out if the photos and stories  from Peregrine's home were true, he goes to find the island. He comes across the ruins and explores a bit to think he's seeing things. A shadow darting here or there. It seemed a little wizard of oz like.
samuel L Jackson looks like Don King with that hair  and Floater girl reminds me of Brittany Murphy
There are movie best left for the kids and others the adults can enjoy as well… This one… I guess is a toss up
I can be a big kid, but this was so so for me. I like the different powers sort of like an X-men school before it come about. But at the same time a time loop… really? for me that was just lame.