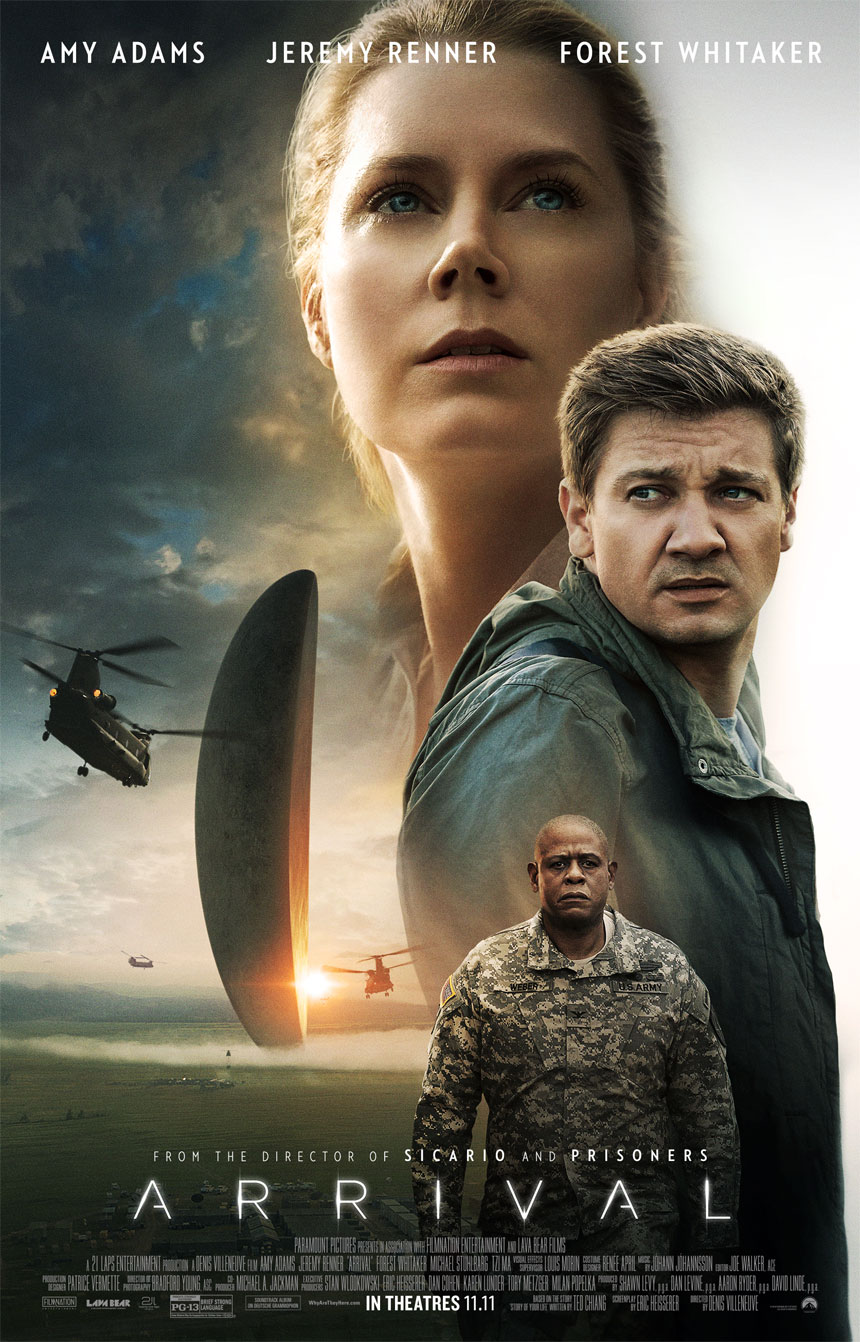 2016    PG-13      Jeremy Renner, Amy Adams, Forster Witacker, Ian Donnaly     1:56
Adams plays linguist Louise Banks who is approached by the military for her language skills after the landing of multiple space craft 'land'  all across the globe. They haven't actually landed as last I checked, you need to TOUCH the land to do so, but more parked themselves hoovering feet above.
Not sure I should mention what the aliens look like but then that WOULD be a spoiler!
The movie starts out interesting enough, aside from the fact of all the ships 'landing' making me think it was going to turn out to be a knock off of Independence day. However the movie declines for me the last half of the movie.
The whole time I thought the governments and military should only be a support system as a small group NOT running the whole damn thing. The aliens speak in what looks like a bunch of Oroborus designs
Available via Amazon video, DVD, Blu-ray & 4K