Complete Vampire Collection Disk #2 (via    1996 4 episodes (4 hours)
C. Thomas Howell, Mark Frankel, Channon Roe,Kelly Rutherford
This was recommended to me by a friend in England. I rented it from Netflix on DVD sadly, they only had disk 2.
When I first herd the title of this I thought of the role playing game, Vampire The Masquerade but so far have not heard one mention to it or anything similar (not that I played but at least knew of it and little about it)
5 secret vampire clans who clash among themselves and mortals battle to rule San Francisco. The leader 'Prince of the city' Julian Luna (that sounds more like a werewolf surname than vampire) fights to keep his title.
The first episode was Live Hard, Die Young and Leave a good looking corpse
Ivan Sergei guest stars as some rock star named Zane and my Lost Boys addled mind sees way too many similarities between this episode and the movie. He sort of reminds me of a cross between Lost Boys  Jason Patrick's character Michael Emerson and Queen of the Damned's Stuart Townsend. (Only I think Townsend portrayed the rockstar image better) Wait did he just mention something about Jim Morrison? What the hell? Why does he always seem to be mentioned in or is somehow portrayed as a vampire? (Hello Queen of the Damned, The big Poster of Morrison in Lost Boys…Might have to look into that more)
Zane turns some girl against her will which threatens 'The masquerade'  well there it is! definitely based on the RPG! But there ARE more than 5 clans in the game. There's some clan name dropping (Toredor,Ventrue, Bruja) And they drop names Morrison, Cobaine (really Kurt Cobaine as a vampire?? I'll have to ponder that a bit, yeah I guess he had the looks for it)
Humans seeem to know about them, or at least the cop. Channon Roe who plays Cash from the Gangrel clan looks more wolfish than vampire to me. Regardless he's pegged to be a supernatural character as he already played a dark lighter in the (original) Charmed series (yes word is they are rebooting that too! but will be a prequel set in 1976)
Another few episodes..
The Rise and Fall of Eddie Fiori – The leader of the Bruja tries to take over the Masqurade
Bad Moon Rising – a member of Nosfratu clan steals a human's baby for a ritual to regain their powers
Cabin in the Woods- The Prince of vampires goes with his reporter girlfriend to some cabin, she ends up finding out about the surpernatural world.
Notes:  Asimites are chemeleons or shape shifters    Toredor are the artists
You can find more about Vampires here   (and I am trying to work on something for the RPG as well)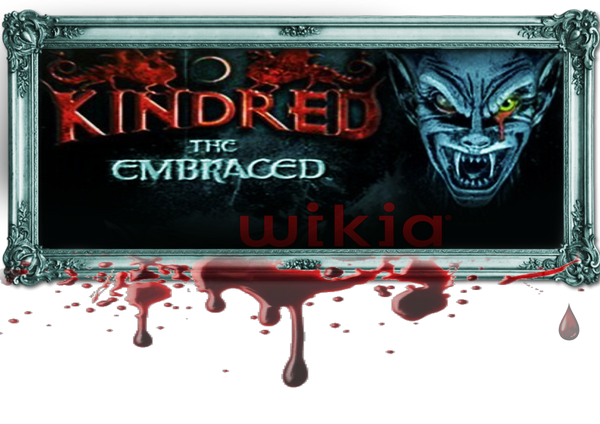 & The Kindred The Embraced Wiki